KALI SIKARAN STATE GRADING – 10TH DECEMBER 2016
Kali Sikaran Australia Final Grade Examination for 2016.
Please note that your Grade Examination is 1pm – 3pm.
Come celebrate our 15th State Grade Examination at our end of year Southeast Asian Martial Arts 2016 Xmas Special.
Please arrive to the Ern Halliday – Spinnaker Dormitories at 8:30am so that we can all move down to the Camp Stadium to explain the camp schedule and start the first classes at 9am.
For more info click on flyer photo below.
Plus like our Facebook events pages to keep up with the latest info…
www.facebook.com/AdvancedMartialArts.Fitness
www.facebook.com/KaliSikaranAustralia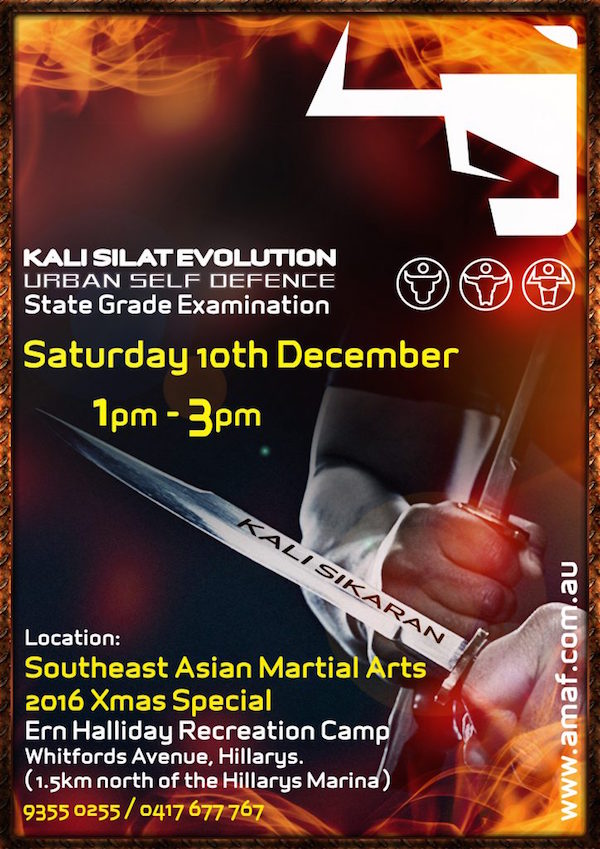 REQUEST INFORMATIONS
Training Centre Located at Unit 9, 5 Milford Street, East Victoria Park, Australia 6101