Our first Kids Karate Grade Examination for this year is Saturday 7th March at Advanced Martial Arts & Fitness, doors open at 9am.
We have 2 Karate grade examinations start times:
9:30am - White to Yellow Belts
11am - Orange Belts and above
Family & friends welcome to watch and encourage.

What to bring:
Training Uniform, Boxing Gloves, Shin Guards, Mouthguard, a Smile and a Healthy Attitude :)
Parents please have your Karate Kids here at AMAF at least 20 minutes before the set grade time as we start the first grading at 9:30am sharp!
For SECURE ONLINE PAYMENTS please click on the flyer photo below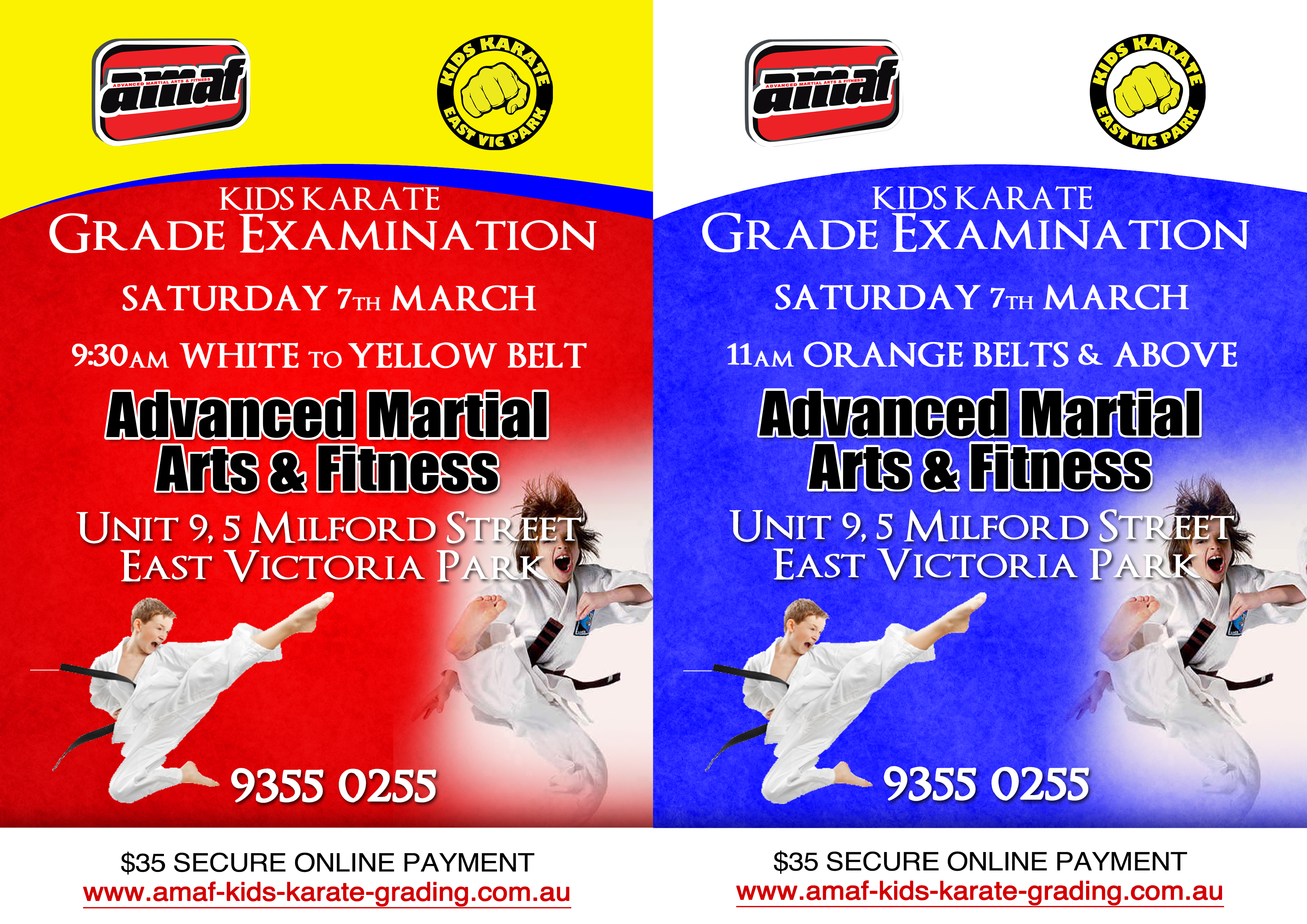 Please like our Facebook events pages to keep up with the latest info…
Advanced Martial Arts & Fitness
Kids Karate Grading - Facebook Event Page
Graduation and Belt Presentation will be Sunday 15th March at Curtin University
25+ years experience - Family friendly club
Proudly providing Quality Self Defence & Muay Thai Kickboxing classes for Kids, Teens & Adults living in and around - Victoria Park, East Victoria Park, Belmont, Bentley, St James, Kensington, South Perth, Rivervale, Carlisle, Lathlain, Como, Wattle Grove, Kewdale, Cloverdale, Welshpool, Redcliffe, Queens Park, East Cannington, Beckenham, Cannington, Wilson, Waterford, Karawara, Manning & Salter Point.