AMAF Thai Boxing Gym – Muay Thai Grade Examination for Kids, Teens & Adults.
Sunday 15th March 2020 at 11am, doors open at 9am.
Location:
Curtin University Basketball Court 3
Grade Levels: Level 1 to 2nd Degree Black Belt
Talk to your instructors today about what you need to do to be ready for this next grading.
All members who are invited to grade are urged to arrive at least 20 minutes before the set grade time.
Please bring:
Training Uniform, Boxing Gloves, Shin Guards, Mouthguard, a Smile and a Healthy Attitude 🙂
For SECURE ONLINE PAYMENTS please click on the flyer photo below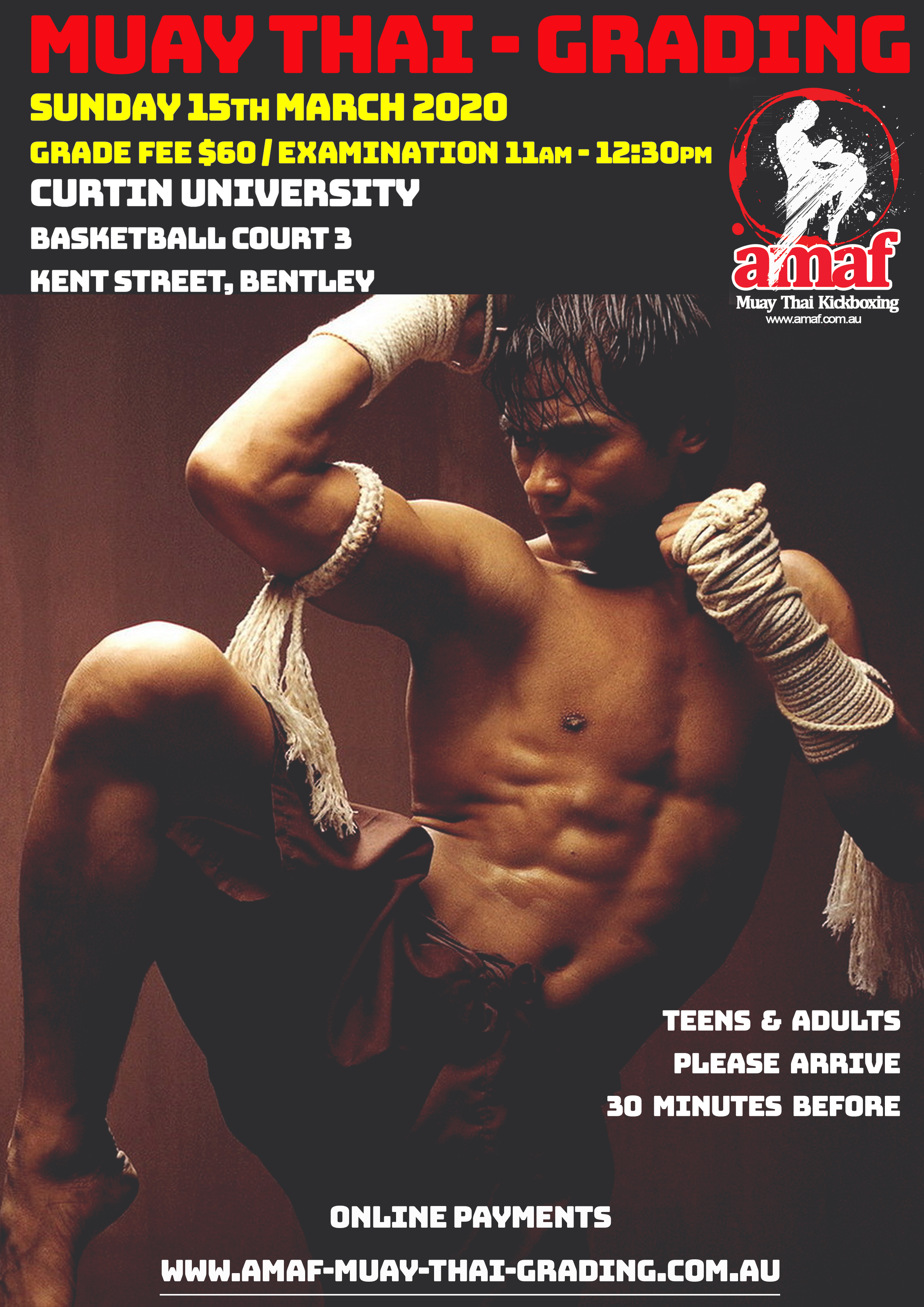 25+ years experience - Family friendly club
Proudly providing Quality Self Defence & Muay Thai Kickboxing classes for Kids, Teens & Adults living in and around - Victoria Park, East Victoria Park, Belmont, Bentley, St James, Kensington, South Perth, Rivervale, Carlisle, Lathlain, Como, Wattle Grove, Kewdale, Cloverdale, Welshpool, Redcliffe, Queens Park, East Cannington, Beckenham, Cannington, Wilson, Waterford, Karawara, Manning & Salter Point.