Kali workshop at Overwhelm MMA
Event organiser Adam Wyatt will host a Kali workshop with Guro Mike Waite, Saturday 20th May from 1pm to 4pm.
Open to all martial artist styles, the focus will be for the MMA and BJJ practitioners working through our Panantukan (Dirty Boxing) and Dumog (Filipino Wrestling) sub-systems within the Kali system.
So that you are booked in and accommodated for, please contact Adam Wyatt on 0448 440 674
Workshop fee $40
Click on flyer below for Facebook event details...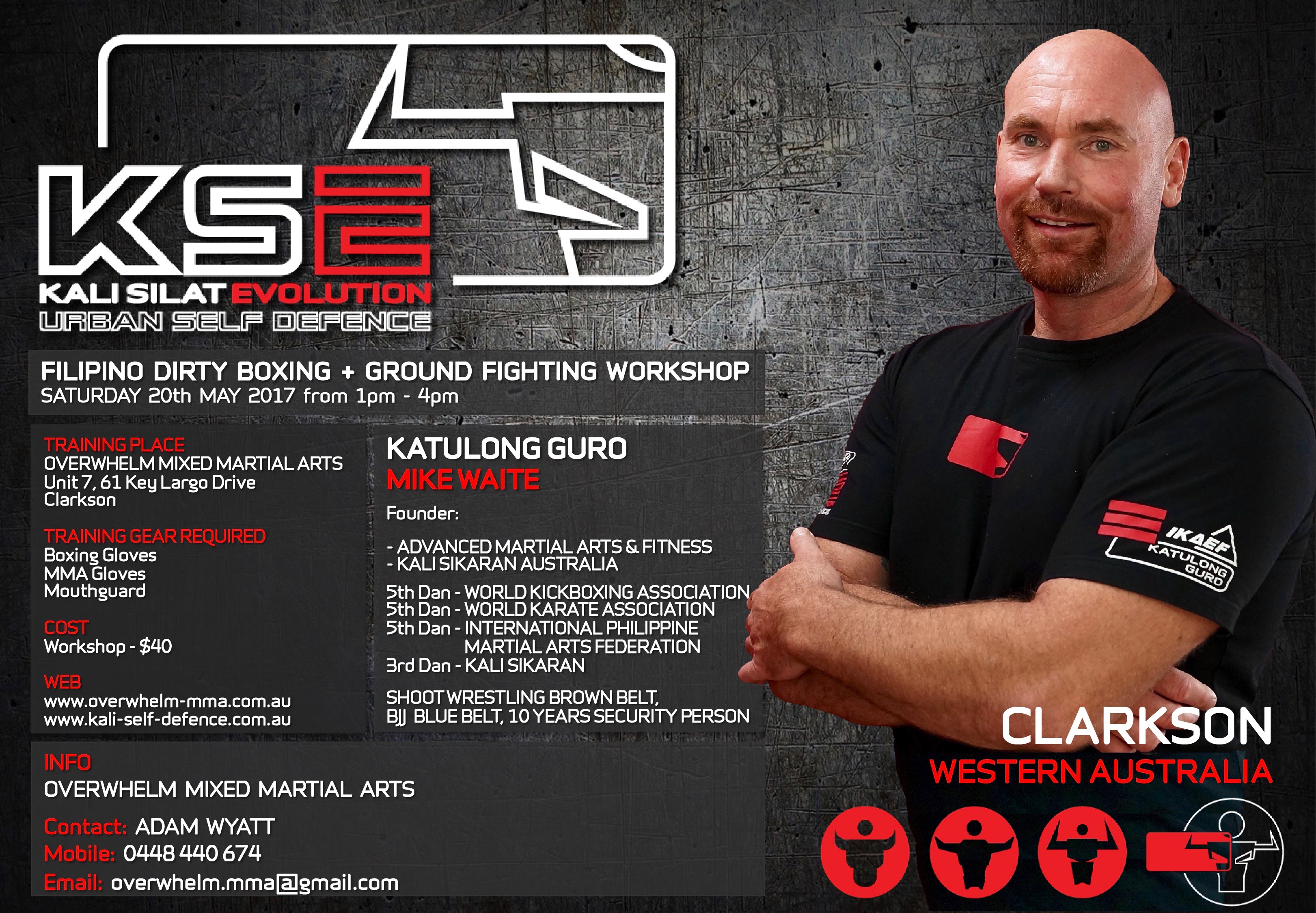 Keep up to date and look at the following links...
Overwhelm MMA - Facebook page
Overwhelm Mixed Martial Arts - website
Kali Silat Evolution - website