The annual Southeast Asian Martial Arts Xmas Special 16-17th December 2017
Our end of year weekend martial arts training camp at Ern Halliday Recreation Camp.
Styles available this year are:
Kali Silat – Urban Self Defence
Muay Thai
Boxing / Panantukan
TKD / Sikaran
Dumog

Please note that Friday the 15th is reserved for Instructors and Assistant Instructors only, as part of our ITP. If you wish to join our Instructor Training Program (ITP) please talk to your Instructors now about the steps required.
Register and make your SECURE ONLINE PAYMENT now to receive your free Xmas present (shirt size required)
For more details on what to bring, location and time etc, click on flyer picture below.
(remember that day passes available too!)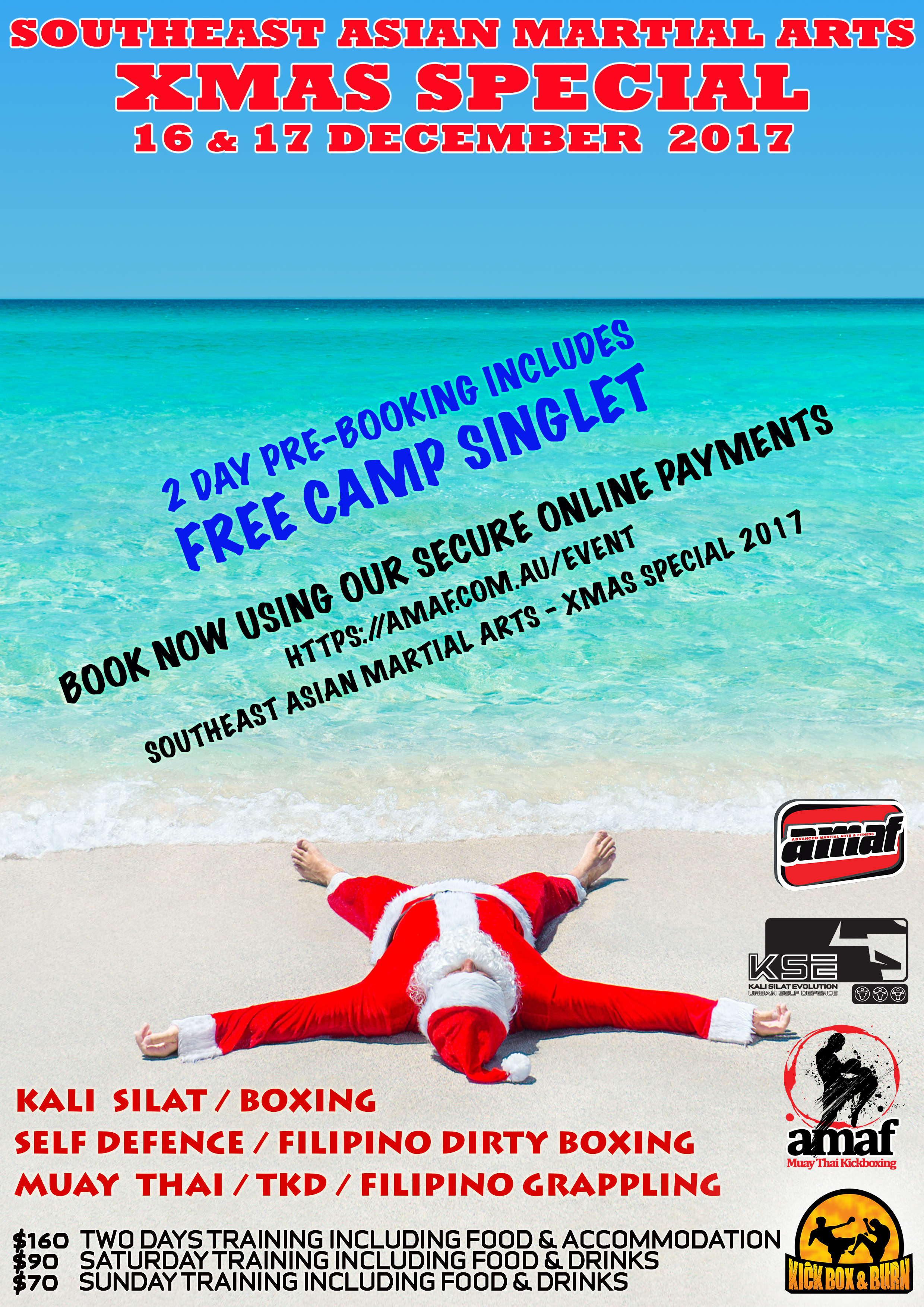 Plus like our Facebook events pages to keep up with the latest info…
Kali Silat Australia
Advanced Martial Arts & Fitness
AMAF Thai Boxing Gym