Our last Kids Karate grading for the year is Sunday 26th November at Advanced Martial Arts & Fitness, doors open at 8:30am.
We have 2 Karate grade examinations start times:
9am - White to Yellow Belts
11am - Orange to Green Belts
Family & friends welcome to watch and encourage.

What to bring:
Training Uniform, Boxing Gloves, Shin Guards, Mouthguard, a Smile and a Healthy Attitude :)
Parents please have your Karate Kids here at AMAF at least 20 minutes before the set grade time as we start the first grading at 9am sharp!
For SECURE ONLINE PAYMENTS please click on one of the flyer photos below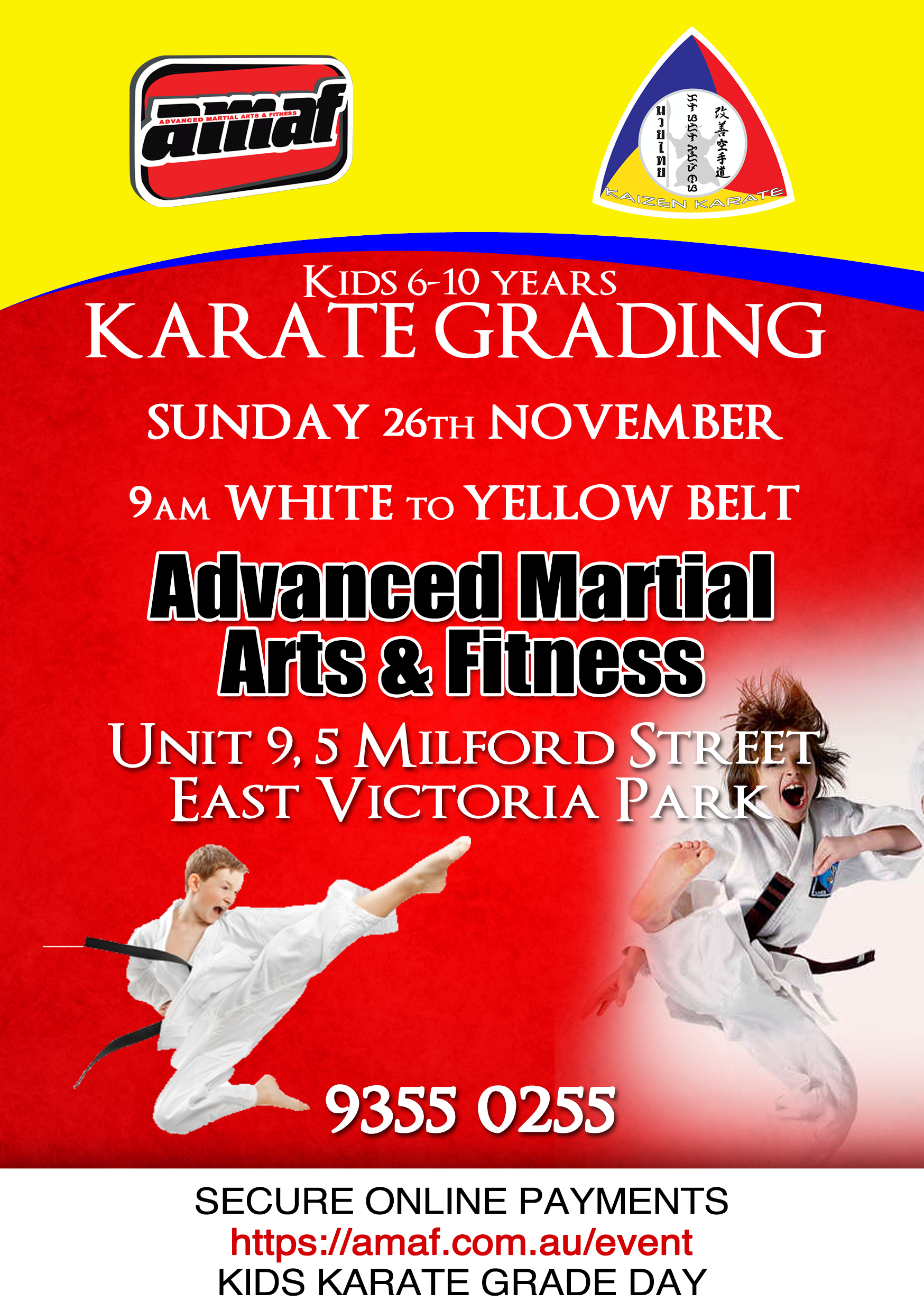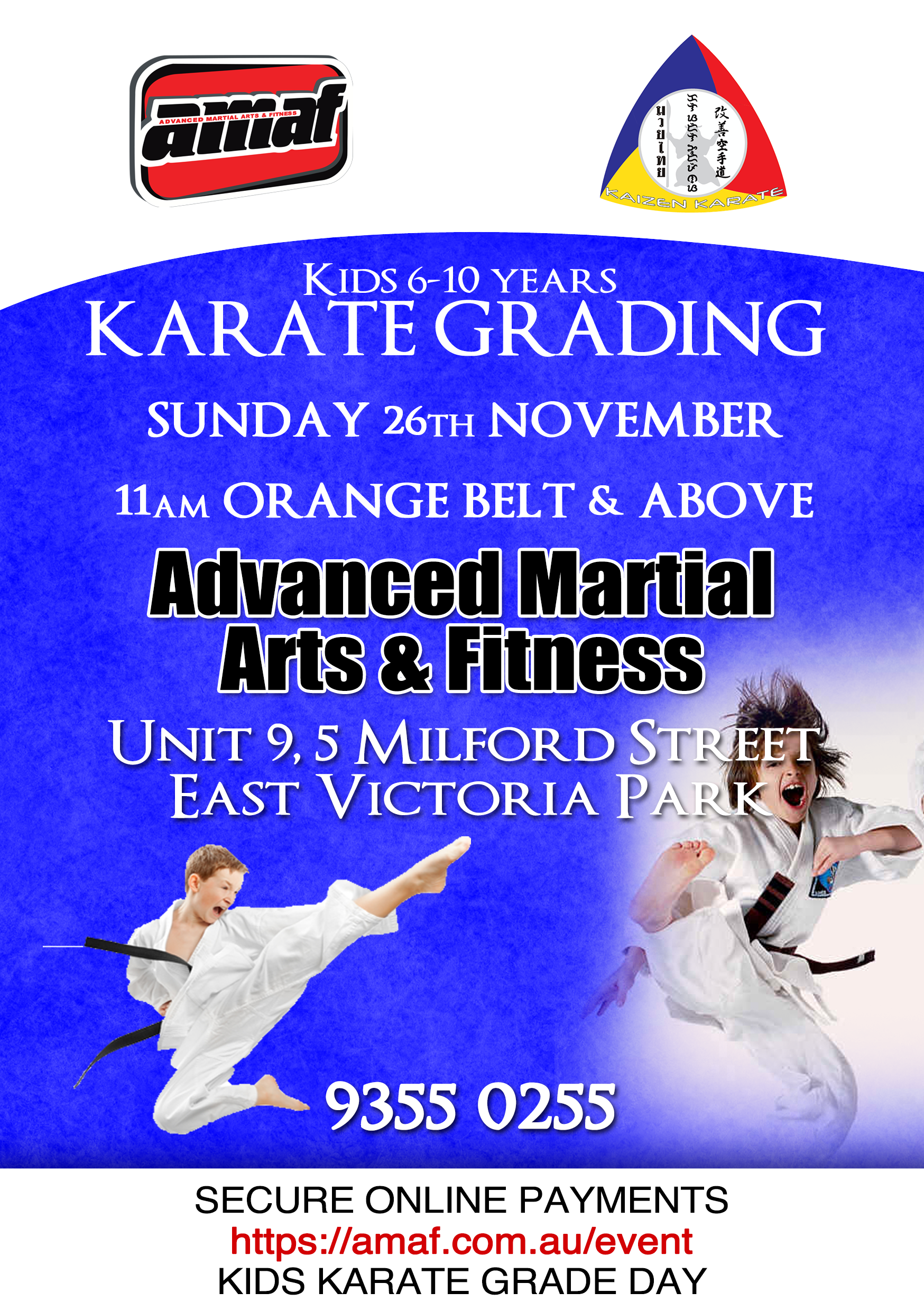 Please like our Facebook events page to keep up with the latest info…
Advanced Martial Arts & Fitness
Kids Karate Classes