AMAF Thai Boxing Gym Kids 6-10 and Teens 11-15 years – Muay Thai Grade Examination
Sunday 3rd December 2017 at 9am, doors open at 8:30am.
Talk to your instructors today about what you need to do to be ready for this next grading.
All members who are invited to grade are urged to arrive here at Advanced Martial Arts & Fitness at least 20 minutes before the set grade time.
Please bring:
Training Uniform, Boxing Gloves, Shin Guards, Mouthguard, a Smile and a Healthy Attitude 🙂
For SECURE ONLINE PAYMENTS please click on the flyer photo below.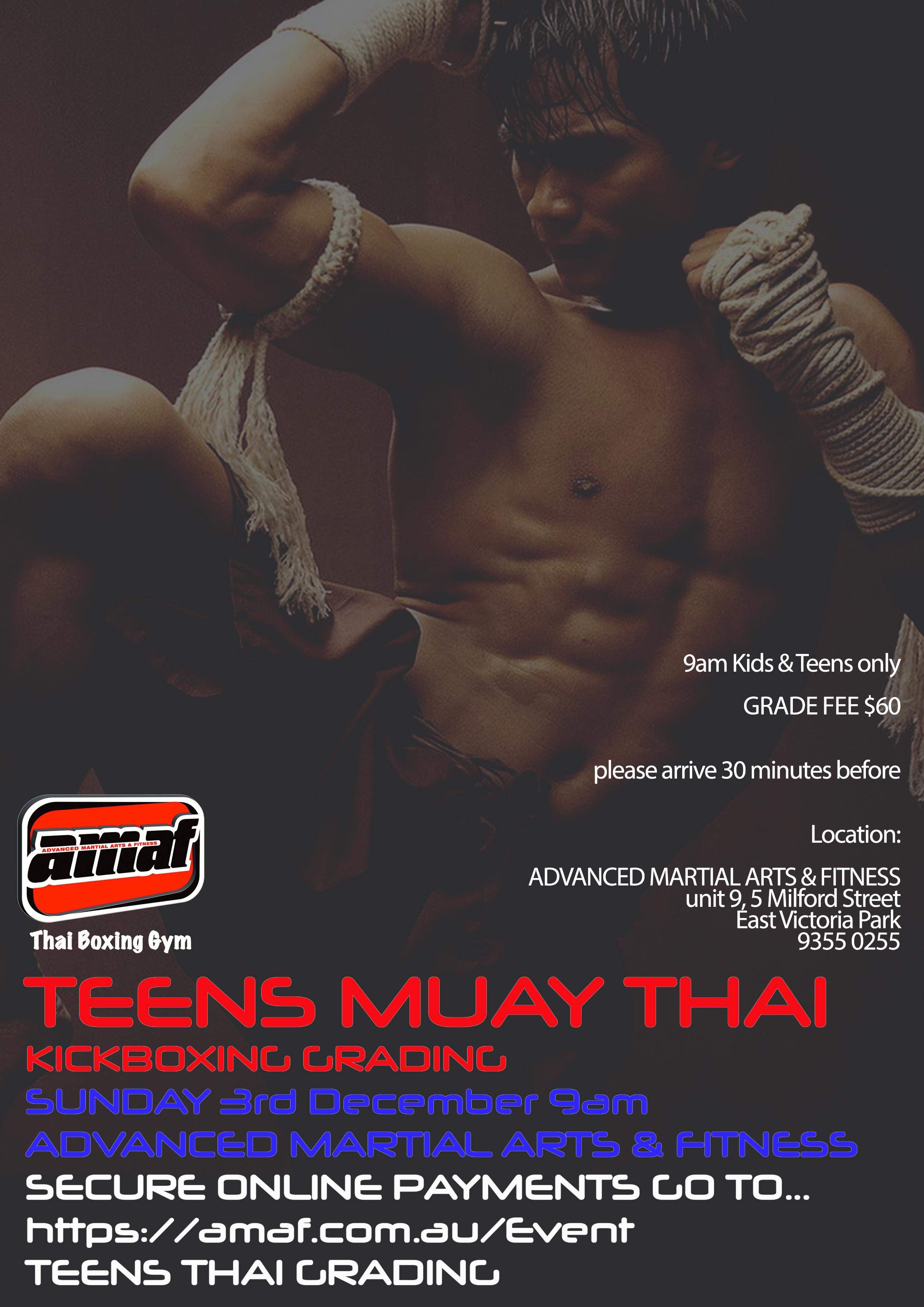 Plus like our Facebook events pages to keep up with the latest info…
Advanced Martial Arts & Fitness
AMAF Thai Boxing Gym