Kali Silat Grade Preparation Class – December 2017
Sunday 3rd December 2017 – 12pm to 3pm
Grading preparation for all levels from Phase 1 to 2nd Degree Black Belt (Madunong Guro) .
Equipment needed:
Kali Program, Training Uniform, Boxing Gloves, MMA Gloves, Sticks, Training Daga, Shin Guards, Mouthguard, a Smile and a Healthy Attitude!
Please arrive at AMAF at least 20 minutes before the grade prep time!
For SECURE ONLINE PAYMENTS please click on the flyer photo below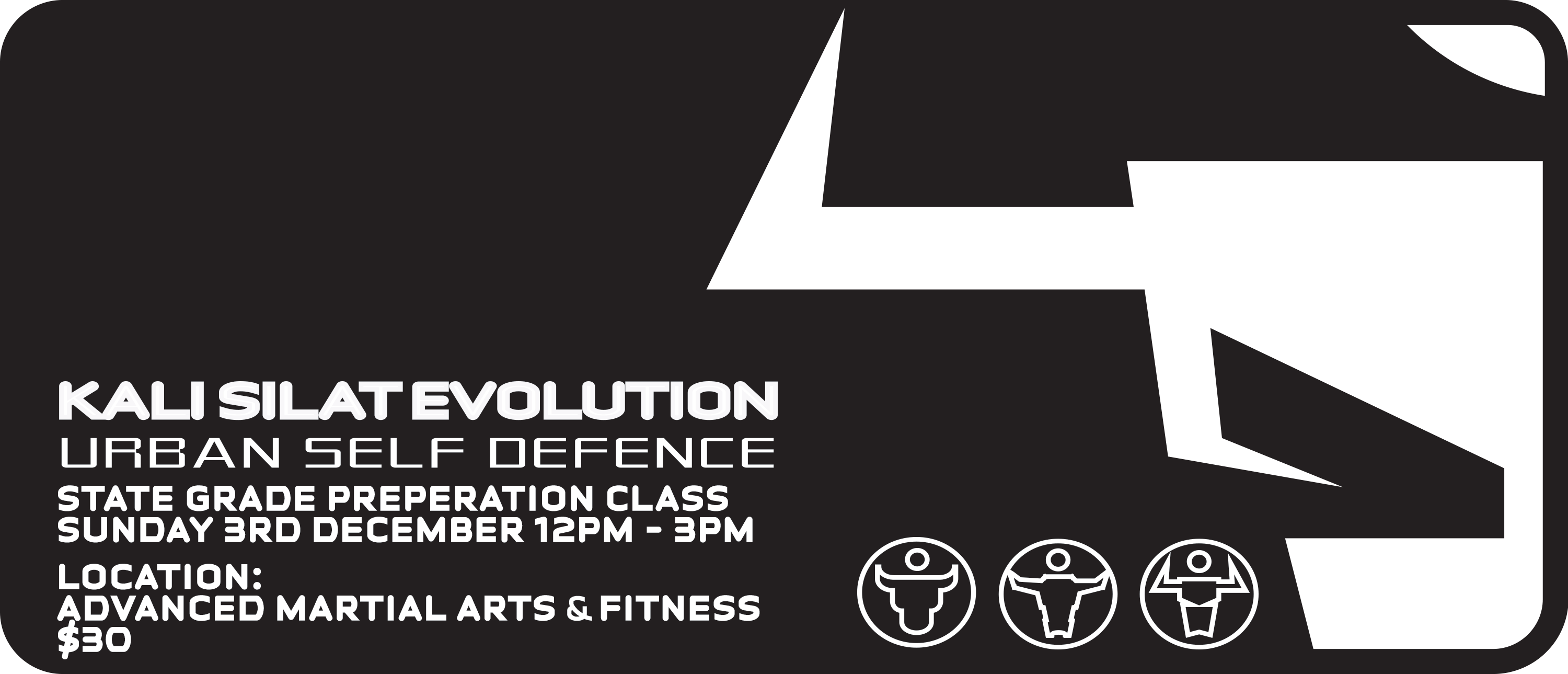 Please like our Facebook events pages to keep up with the latest info…
Kali Silat Australia
Advanced Martial Arts & Fitness