Build a Foundation of Life Skills with AMAF Kids Karate
Our Kids Karate and Teens MMA classes in East Victoria Park are a great way to increase physical activity and make new friends while gaining the skills needed to develop into a confident and responsible adult. Give your child the tools to succeed, beginning as early as age 3 at Advanced Martial Arts and Fitness.
Students in our Kid's karate classes learn the positive benefits of self-discipline while developing coordination and increasing strength and flexibility.
PLUS, parents can be assured we promote good behavior and focus on respect.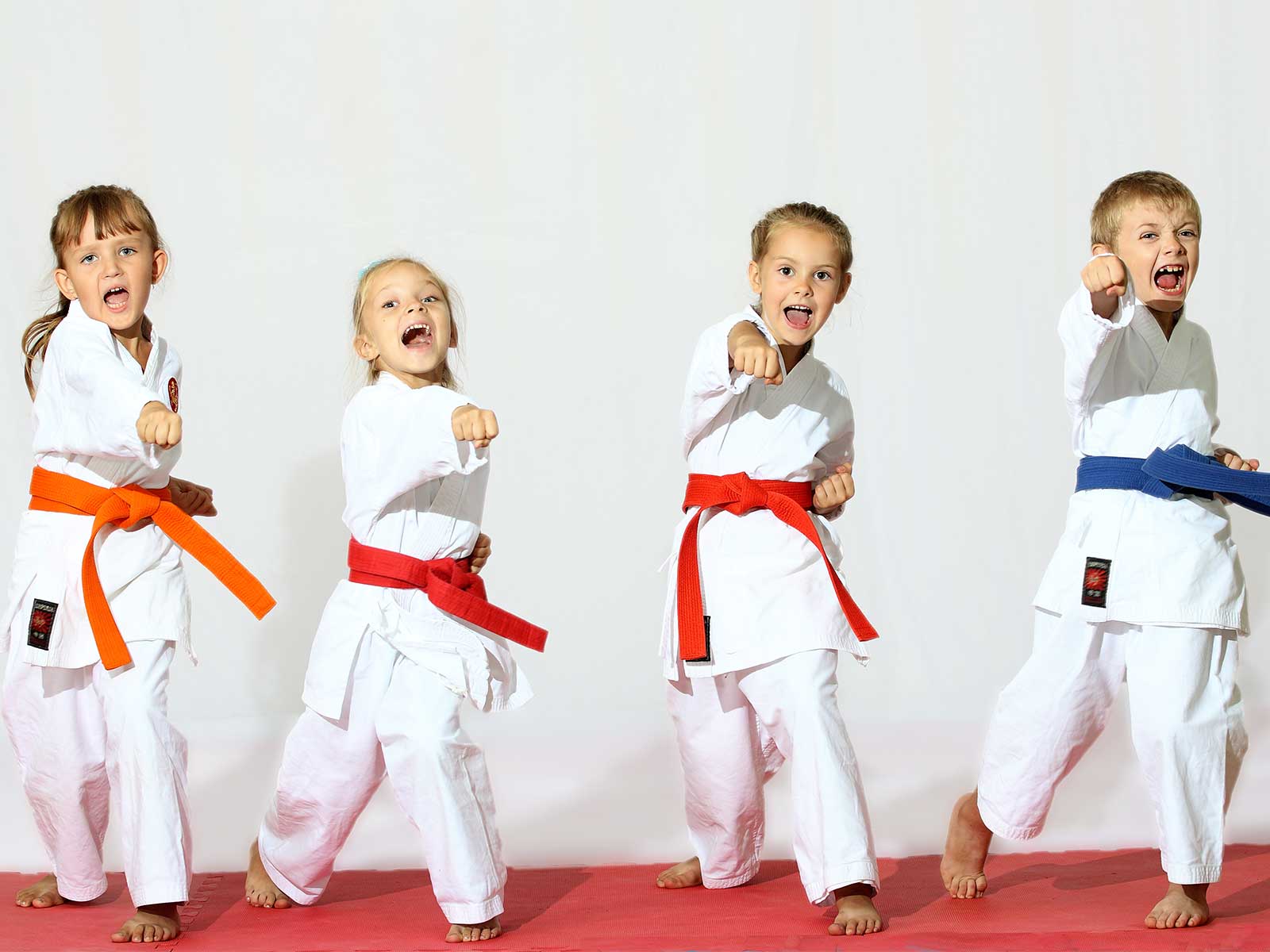 Let Kids Karate classes help build your child's confidence
Our Kids Karate students quickly develop the ability to:
We also expect students to show these same attributes at home and at school. Our aim is to equip students not only with self defence skills and increased fitness but with life skills that extend beyond the Dojo and into their classroom, home, and adulthood.
Kids Karate classes for all ages!
Our Kids Karate program is separated into three different programs to allow kids to train in an age-appropriate setting that is most conducive to their learning. Our classes include:
Little Ninjas (3-5 years): This action packed class is developed to introduce students to a healthy, active lifestyle. Students focus on improving coordination and motor skills through fun activities that encourage positive character development. After just a few classes you will see improvements in your child's listening skills, respect, teamwork, and concentration.
Kids Karate (6-10 years): This program incorporates techniques and qualities from various martial arts disciplines, including Karate, Muay Thai, Brazilian Jiu-Jitsu, and Filipino Martial Arts. From each of these styles, students pick up key self defence moves and characteristics. Our classes assist kids in this age range with conflict and bullying situations, classroom behavior issues, and so much more! This is because we cover essential topics and provide safe, effective resolution advice.
Teens Kickboxing & MMA (11-15 years): Students in these classes improve their physical fitness, stamina, confidence and well-being through fun, high-energy, technical drills that will not only build strength but also build confidence.
Get started today -

CLICK HERE

to Sign up NOW for Kids Karate!
Here at AMAF we teach your children life lessons, using the martial arts as a tool. Our Kids' Karate classes are a positive investment in your child's future as the skills they acquire will assist them in every stage of their lives. For more information or to sign up today, simply fill out the form on your screen!